About Raffine
creating overall feeling of well-being
Raffine is a relaxation industry
with over 500 stores in Japan.
The store provides atmosphere
that is a blend of cultural
and modern Japan
with a Japanese masseuse
that will provide elegant service.
Please enjoy the luxury of releasing stress
from your heart and soul.
For a beginner
Free changing clothes are available.
We will refuse our treatment for those who have the symptoms below.
Those who are being treated for a hernia


we will refuse the area of the part under treatment.

Those who are injured / wounded


including fractures, bruises, inflammation of skin, strained back etc.
May risk of worsening.

Those who have a fever or flu


It may stimulate circulation of the blood, may raises the body tempreture higher risk.

Those who are drinking alcohol


May apply strain on your heart by increasing blood circulation more rapidly.

Those who have osteoporosis or osteoarthritis.


Applying weak stimulus may cause a fracture.

Those who have athlete's foot or tinea.


In case of receiving reflexology or similar treatment may requires direct contact with the skin.
Will may spread infections to other people and therapists.

Those who are pregnant.


May possible affect the womb from use of pressure and oil. Allow limited courses for matanity between 16 - 31 weeks only.

▶ Maternity menu PDF

Age of 12 years or under

▶ Services for minors PDF
Gift Voucher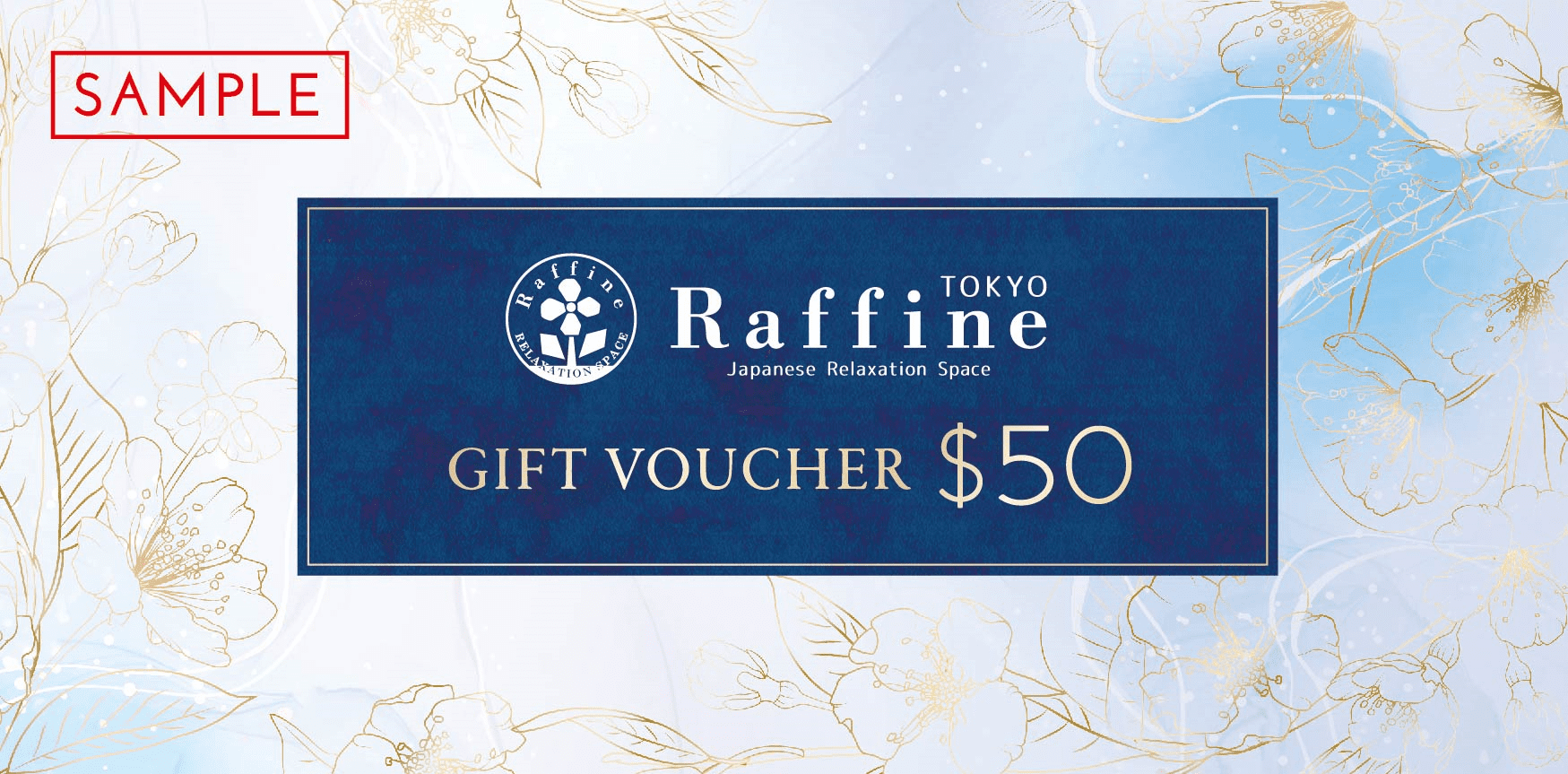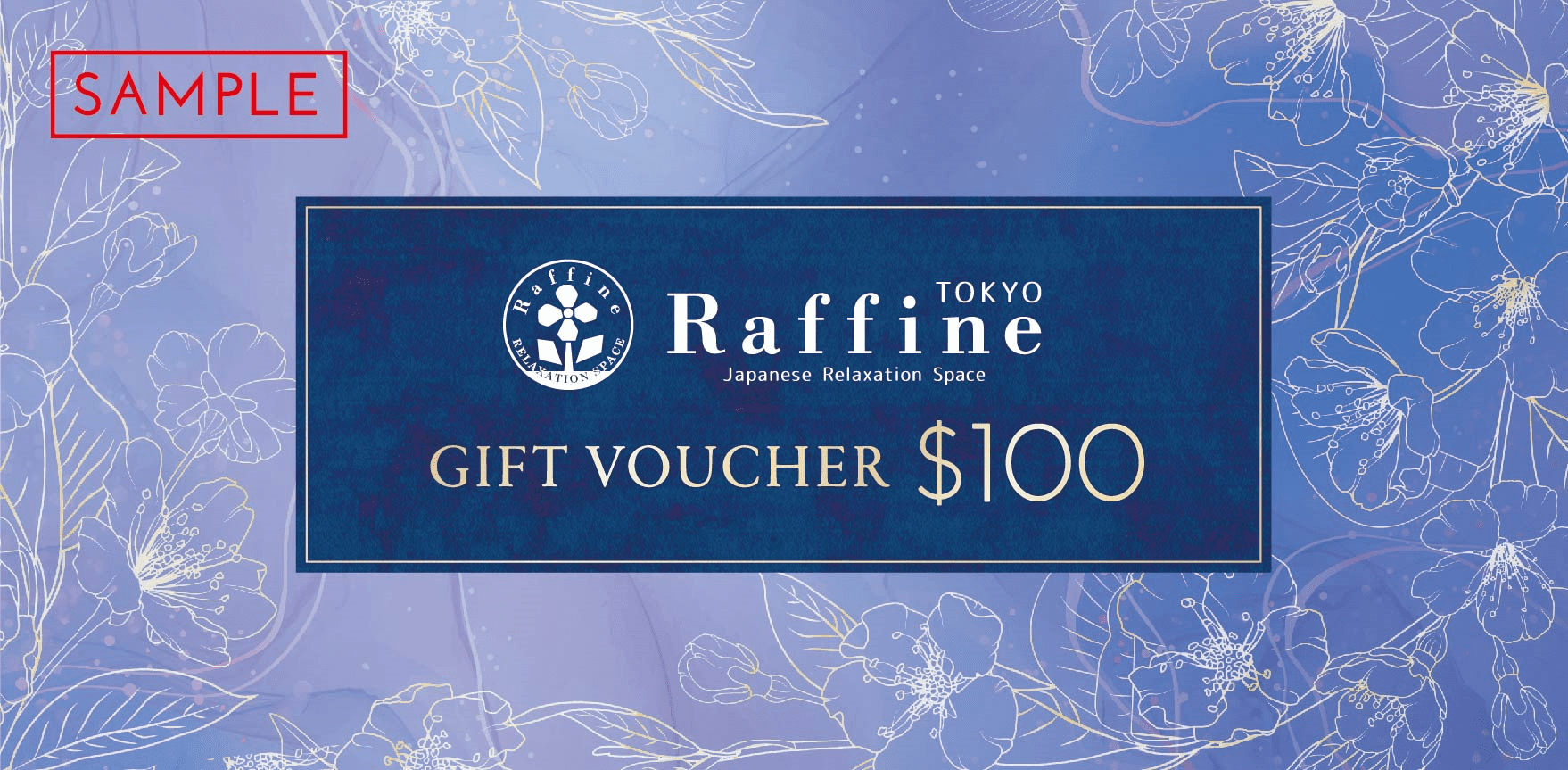 Terms and conditions:
This gift voucher is valid only at Raffine TOKYO.
This gift voucher is nonrefundable.
This gift voucher is not exchangeable for cash.
Gift vouchers are not used or redeemable for Remedial Massage.
Please present this gift voucher on the day you visit Raffine TOKYO.
We are not responsible if a Gift Voucher is lost, stolen, damaged or destroyed and no replacement will be provided in these circumstances.
Gift voucher cannot be spitted between multiple number of people and multiple transactions. One gift voucher per person.
Gift Voucher can only be used once. Will not keep record for remaining balance.
Special Gift to a Special One.
Member's Card
Product features
Earn a stamp for every $50 spent. (Excluded remedial massage)
Redeem $5 for 10 stamps, $10 for 20 stamps. (However, on your next visit)
Only valid for Raffine TOKYO. (Invalid for other stores in Japan)
Cannot be used after from date of issued. (Expiry cards will be collected)
Purchasing gift voucher will may also count as a stamp for on your member's card.
Using or redeeming gift voucher will not apply for a stamp for your member's card.
One Member's Card per person only. We do not allow sharing one card between multiple people.(2 or more)
Loyalty Card are usable for both two branches.
Design of the card may change without any notice.
Distribution of this card may be terminated without notice.
Point redeem program is subject to change without notice.